Three Ways To Grow Your Health Blog
I don't know about you, but I sometimes struggle to ask for help. Okay, a lot of the time I struggle to ask for help. Like that time I passed out at 25 weeks pregnant on a plane ride from Norfolk, Virginia to Tampa, Florida.
Yeah, it was not a fun experience.
Maybe you're in a similar situation (hopefully not passing out on a plane while pregnant), you need help but you're not ready to ask for it.
As a holistic health coach, you just started to grow your business using online marketing strategies. One of those strategies is a health blog. Except, you have no idea how to grow your health blog. Don't worry because in this article I'm going to share with you three ways to grow your blog through Search Engine Optimization, Guest Posts, and Pinterest.
Oh and don't worry I'm not going to leave you hanging on my horrific plane ride story.
It went like this…
I remember having abdominal pain before boarding and feeling anxious and tired. On the plane, I found my seat: 29A. The window seat.
Unfortunately, I had to share the row with two women who were much larger than my already large pregnant self.
I remember takeoff was extremely turbulent. I also remember a mounting pressure that took my body in waves. To say I was uncomfortable and stressed would be an understatement. Halfway through the flight, my abdomen hurt so much I remember thinking, "I'm going to throw up," annnd then I passed out.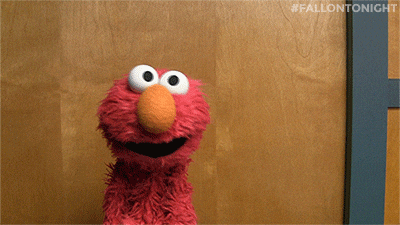 Don't worry I was completely fine - just too stressed and uncomfortable that my brain said catch ya later.
When I think back on the situation, I can't help but wonder if I had been more assertive would I have gotten help sooner?
Other than to avoid flying while pregnant, this whole situation taught me to freakin' ask for help when I need it.
My advice to you: don't be like me. Be assertive. Ask for help when you need it.


This is especially true when marketing your business...because money doesn't grow on a tree/blog with no traffic.
But that's not to say that blogging is useless.
Producing content costs 62% less than traditional marketing formats, but generates 3x the leads.
That means blogging can lead to mo' money in your pockets. The truth is, growing a blog takes time and commitment. It requires consistency, a plan, and a strategy. You can't treat it like a hobby - it must be a job.
If you're serious about growing your health blog here are three strategies that will help.
Search Engine Optimization
Search engine optimization refers to the process of maximizing the number of visitors to your website by making sure your website appears high on the list of results returned from a search engine like Google.
There are a lot of components that go into a search engine's algorithm like social metrics, domain keyword usage, user, usage, and query data, page-level keyword usage, etc.
The optimization part is where you have the power.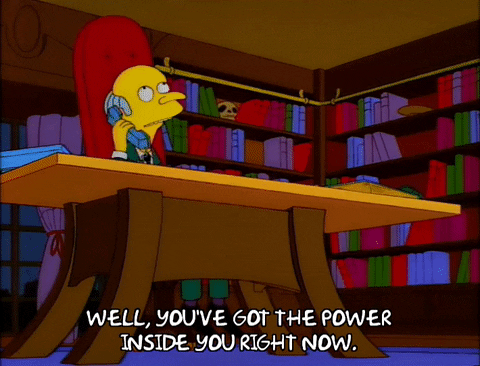 As a content creator, you make an educated guess (and usually conduct some keyword research) about the content that your audience wants to see and is searching for. Based on how well you have "optimized" the content you write, search engines will either rank it high on the list of results or low.
I will go in-depth in another article on how to optimize blog posts for search engines. What you need to know right now is that SEO is an effective strategy used to bring more traffic to your blog.
Guest Posts
Another strategy that will bring more traffic to your blog, and more leads to your business, is guest posting.
Yes, not many people like the idea of guest posting. It's more work. Remember what I said earlier, though! A successful blog is a job, not a hobby, it's going to take work.
Guest posting refers to the process of planning, pitching, and getting published to other online blogs, magazines, and websites. Those other publishers will then link back to your website which brings more traffic and tells search engines that your website is legitimate, which helps it rank higher! It's a win-win!
Guest posting is not always easy, but you have to remember that you are an expert!
As a holistic health coach you have training and expertise - all you have to do is master the pitch and you'll start building authority for your own blog. Look for my article on how to master pitching guest posts coming soon!
Also, don't forget that you can hire a blog content copywriter to write those guest articles ;)
Pinterest
I've talked a lot about search engines, and I'm not done yet.
While Pinterest markets itself as a social media site, it's basically a glorified search engine. The main target: women.
Almost 80% of the Pinterest apps users are female.
If you're a holistic health coach and your audience includes females, use Pinterest.
There are many articles you can read on creating a Pinterest blogging strategy, and to be honest, I'm not the expert here. I've seen personal growth of my own blog through using Pinterest, and I also like how you can use keywords to help your content get found.
So far, my favorite Pinterest strategy is the one by Melyssa Griffin that you can find here!
Moral of The Story
I've shared with you three ways to grow your health blog. They include search engine optimization, guest posting, and Pinterest.
As a content copywriter who specializes in SEO, I'm here to help you if you want to grow your health blog! Don't be like pregnant Audrey, ask for help when you need it! You can contact me here with any questions you have about getting started!